Oupa's Old Hickory Skinner to Nessmuk conversion
By Dirk
---
Originally posted at Oupa's Outback Knife Workshop
Got this parcel from my friend JC today.
Now the Ol'Seadog included a couple of those fine Carbon steel Old Hickory blades for me.
I told him I wanted some nice useful ones, so when this 6" bladed butcher's skinner arrived I wondered what he was trying to do....
Then I saw it.....it's a Nessmuk blade in disguise!


Now I got something sweet to work with!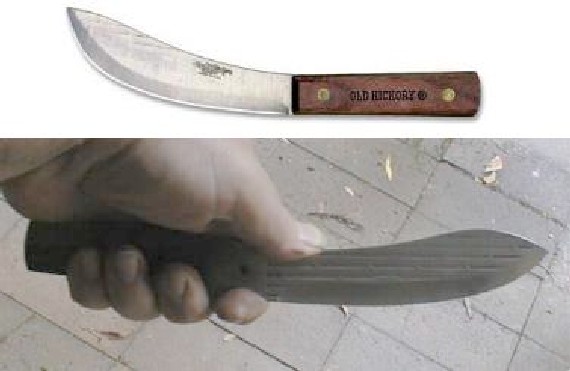 A crookback Nessmuk is taking shape.
Practical and comfortable is what I am aiming for.

Now she is taking on a character.
Natural bone bolsters, Blue/white spacers and some vintage Australian Blackwood.
Solid brass pins and my out-the-back lanyard pin.
Balances on the front finger and melts into the hand.
I like her!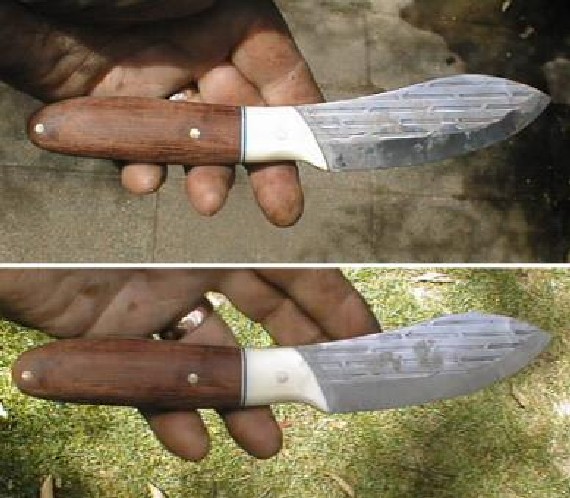 Well here she is and ready for some serious cutting.
Only need to make a sheath now, then find a home for her.
Dirk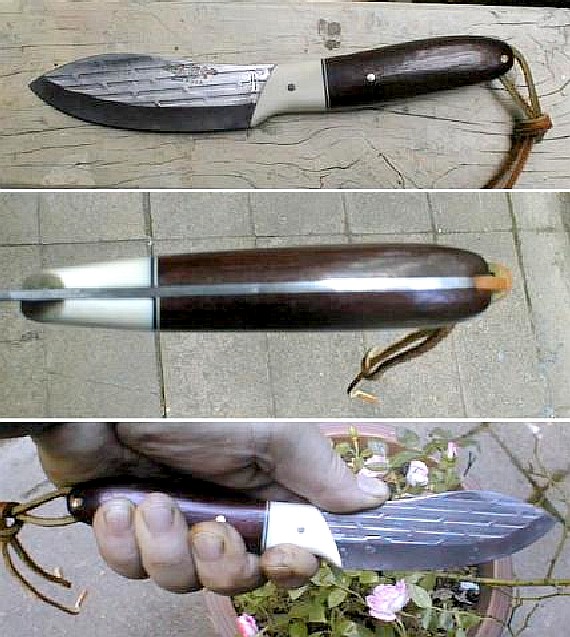 ---
Many thanks to Dirk for this article - GB
Click here for another neat Nessmuk conversion.